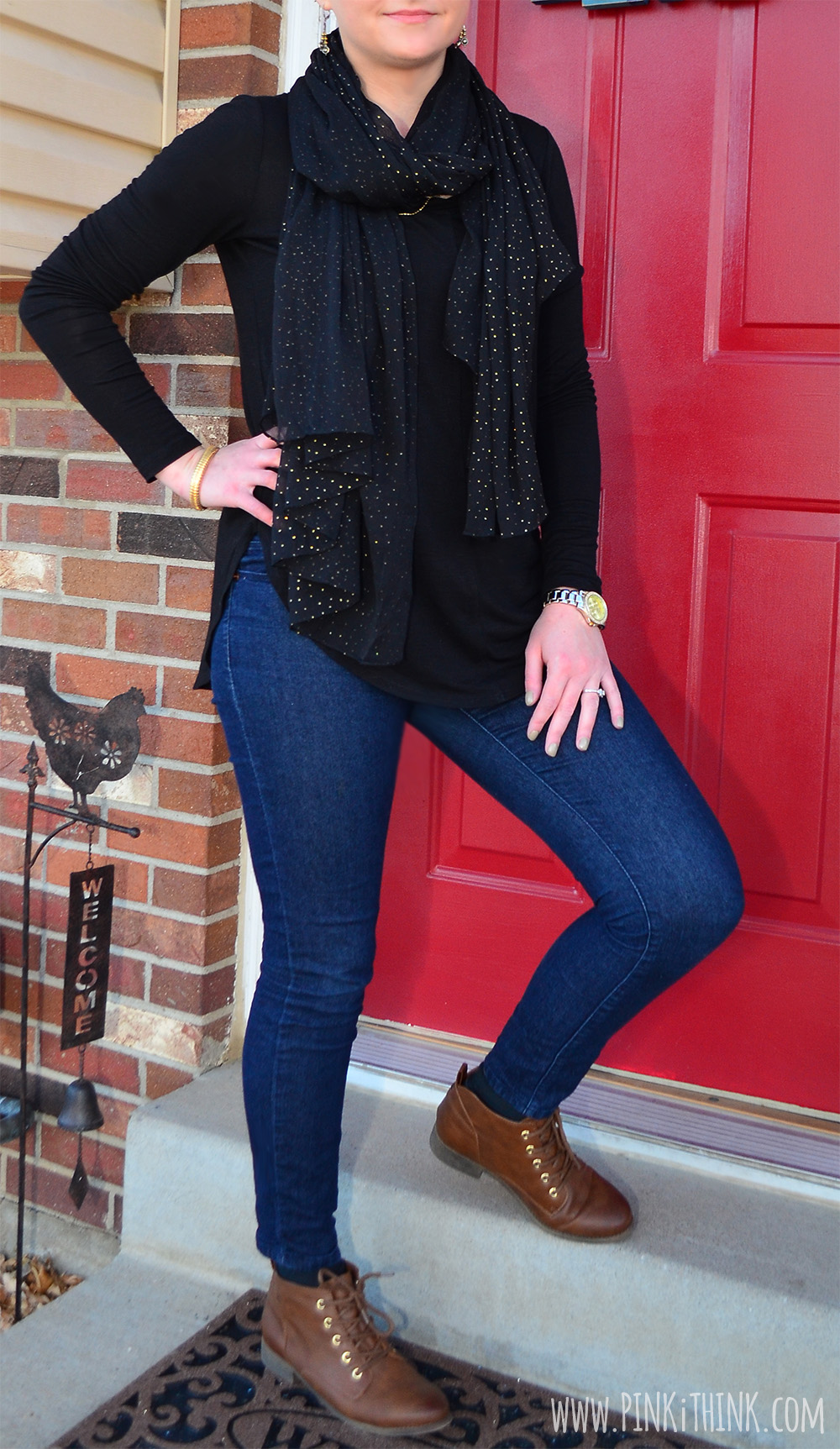 I'm in love with this soft black long-sleeve top I got recently at TJMaxx not too long ago, it goes with so many things! I think I am going to be getting things like this top more often – versatile. I love all colors, period… but recently I've been obsessed with black, beige, gray, brown and gold, which brings me to the accessories I paired – long gold earrings, shiny and simple gold chain, gold watch – my staple, simple chain gold bracelet, black scarf w/ black polka dots and lastly my brown booties w/ gold hardware.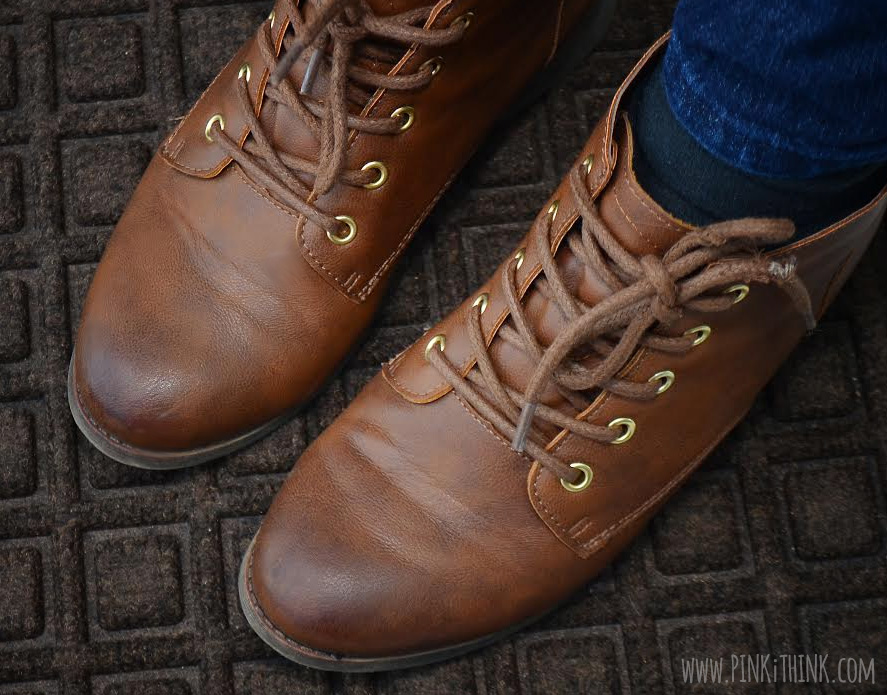 These skinny jeans are my favorite! I got them at Forever 21 a while back for $7 and I can't believe how comfy they are. This outfit overall is really comfy and thankfully my workplace allows us to wear jeans all week if we want to! Obviously, we can't come in wearing jeans and a beat-up sweatshirt so we deff need to dress up the casual look. So, I chose this for today. This entire outfit w/ shoes and accessories was under $100. I love bargain shopping and thrift shopping, so I try to find good deals ALL THE TIME.
What do you guys wear to work? Do you bargain shop?
What are your favorite colors? What is more important comfy or stylish?