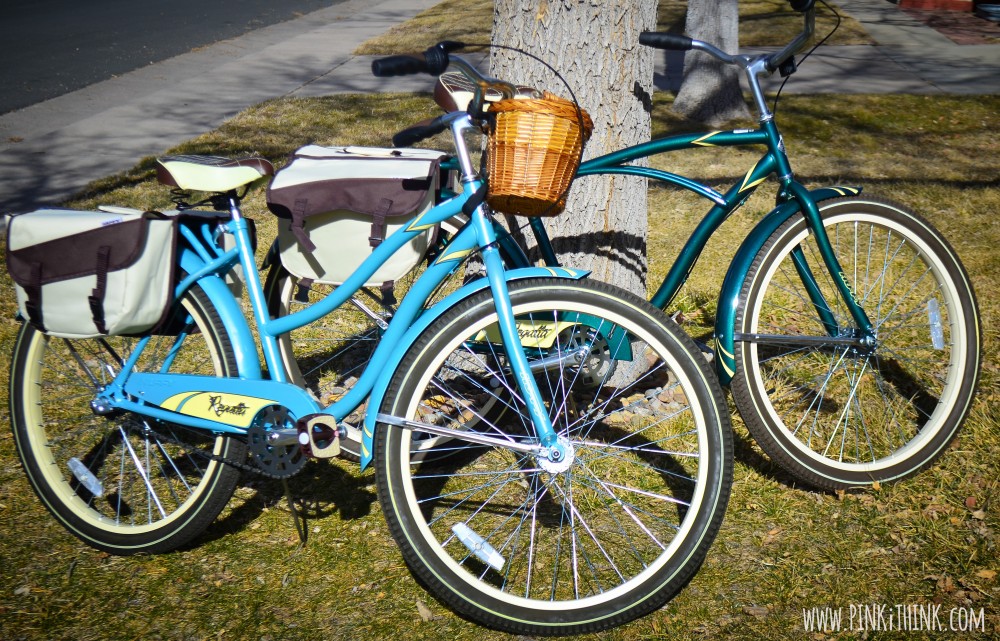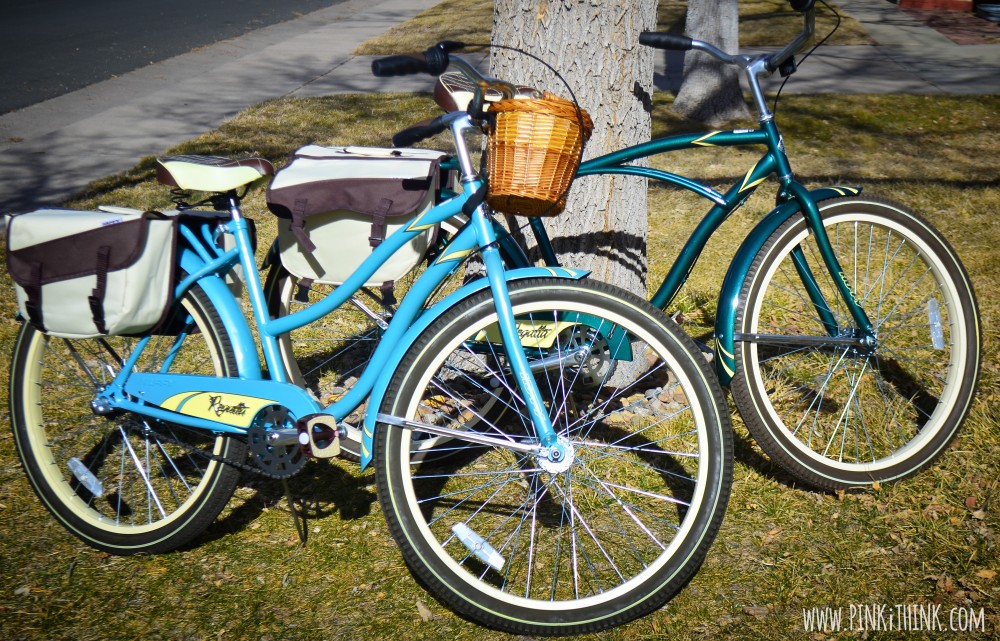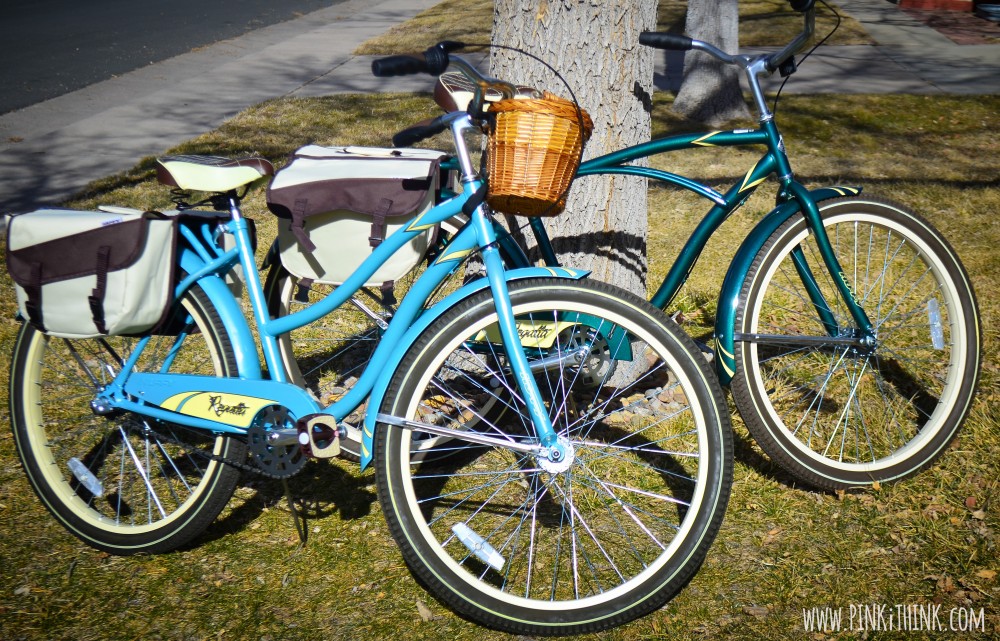 Hi All! I have been dreaming of a cute blue cruiser bike for a while now w/ a basket so I can ride with some flowers and enjoy warm days and get some exercise. And, I was extremely ecstatic when I got it for Xmas so I can't enjoy it too much just yet but this summer will be a blast. It is a Huffy Regatta 26″ cruiser bike in sea foam color with a retro look. It is not only adorable but it is a really, really great quality – you get what you pay for. It doesn't come w/ a basket but you can get that in many places. Plus, unlike most cruiser bikes, it has 3 speeds. And, kick back breaks, which are really comfortable. Since I got one, we got my fiance one too – it is the same brand, same model but for men and in hunter green color. Same features but a bit sturdier, with different tires and manlier. So, now we have amazing couple bikes! We keep dreaming about this spring and summer w/ the bikes – picnics, pictures, exploring, etc.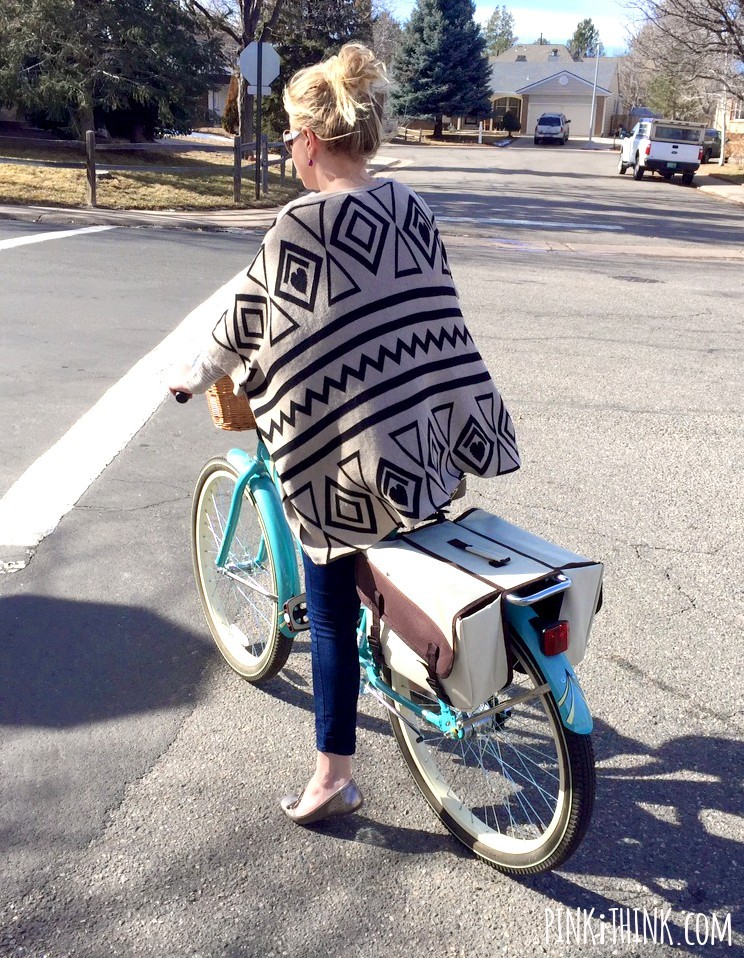 Since we live in Colorado, the weather here could be unpredictable. One day it could be a blizzard or freezing, next day it could be sunny and light-jacket weather. So, we got a sunny and 65-degree day yesterday and got to test these cruiser bikes – they are a blast! Really easy to cruise around and break. They are not flimsy, have good drips and a very comfy seat. The design of both of them is very retro and vintage but at the same time modern. Again, great quality.  The colors of both are just amazing.


You will be seeing a ton of pictures of us riding them in the future and sharing our stories.
Share your bike stories.
How do you enjoy bicycling? Do you have a cruiser bike? Share pictures!