Hello there! I am glad you are here. My name is Yana Ostrovska Radu and I welcome you to my blog! You came to a place where I share posts and videos about crafts, scrapbooking layouts, cricut crafts, art and digital art, food, activities for kids, fashion, travel, tech stuff and more. I am here to hopefully inspire you with things that I share. If I inspired you to create, please share your work on social media and use #pinkithinkcom hashtag or mention my website. I would love to see what you create. Let's create together!
Background: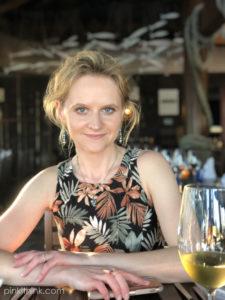 Since I can remember, I've been dreaming about being a fashion designer having my own clothing line, hosting vibrant fashion shows and being SUPER at it. Life, of course, didn't turn out that way but that's definitely for the best as I got to experience SO many other different things and still kept my creative side at heart and this is why I created this blog – to share my creativity and inspire. Art, at least some form of it, has always been a part of my life – anything from drawing to theater to dance. Since I was very little, my parents tried to have me participate in all kinds of things like plays, choirs, art activities, dance lessons and I was even one of the members of our school's main ensemble that consisted of 5 – my friends and I got to travel all over the city to perform and compete against other schools. It was so much fun! I also recall just sitting down and drawing for hours and that was almost a daily activity. Life gets busy though and it is easy for us to lose track of what we truly enjoy. So, recently I "remembered" that creativity fuels me and I hope I can inspire you to do the same.
Move to US: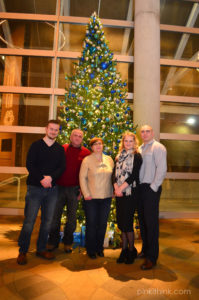 I grew up in Ukraine and will always be proud of where I am from and of the Ukrainian culture and food. I am really thankful to my parents for bringing us here to the United States (US) in year 2000. It was a true struggle at first but it has made my brother and I a LOT stronger. My parents had to sacrifice a lot… just for a better life for us and we will never be able to repay – they are simply amazing for many reasons. My brother is younger than me and I am very proud of him because he is very smart and has been able to accomplish a lot. He is also very creative!
At first, we lived in New York (NY) city, which was a cool experience and I definitely got to experience the NY city life – I worked right next to the New York Stock Exchange, rode the NY jam-packed subway to school/work every day, took an illustration course at FIT (Fashion Institute of Technology), shopped with my mom all over the place – from large malls in Brooklyn to small hidden boutique shops next to 34th Street in Manhattan, discovered sushi (well, of course many other amazing cuisines just by moving to the US), rode the shaky rides at Coney Island and explored many NY tourist attractions. After living in NY for five years, we decided it was time to move and we chose Denver, Colorado. I definitely love the more laid-back vibe of Colorado – its nature, sunny days, stretched out landscapes, mountains and also its city life. I got to explore a lot of Colorado and it is a beautiful state with a lot of things to do.
Current: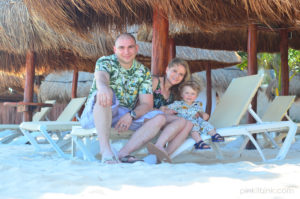 My husband Raz and I met in 2013. We have an interesting story about how we met; if you are interested, I can certainly write about it. We met in Denver, Colorado – where we live now and he is originally from Romania. He loves anything tech and can pretty much fix anything. We were blessed with a beautiful daughter Maya who is a toddler now and she inspires me to create a lot of things that you will see in this blog. I have been fortunate to travel quite a bit throughout my life, which is another passion of mine and will be happy to share my experiences with you. We are currently also living through a pandemic, which has taught us so much and we hope  that we will go back to some sort of normality soon and can actually travel again.
A few thoughts: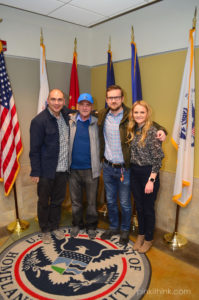 Life is too short to not have fun and be happy and to focus on things that really don't matter or things that are negative. This takes a long time to learn! My dad, recently, passed away and it effected me greatly. One day you have a person that you love and cherish and then the next day, you don't. It has definitely changed my outlook on life. It is not worth to focus your energy on people, situations, things are are negative in your life! It is better to put the focus on the things that are positive in your life and try not to sweat it so much. And, enjoy as many moments as possible even if they are small.
Ohh yes, and I am always up for an adventure! I love to travel, as I have mentioned and recently discovered an amazing and fun sport – snowboarding! Yes, I am into a variety of things. What are your interests? Do you like to create? If so, what? Let's create together! I also post many videos on YouTube, so please check them out and subscribe – this will help with running my blog and keep me motivated.