I love doing my nails – myself – and not have to pay $30 + every time for a mani/pedi.  Don't get me wrong treating yourself once in a while is nice but it can get costly. I'd rather buy an extra shirt or save. So, my friend and I found a really good deal on LivingSocial for a mani/pedi and decided to visit and I discovered the VINYLUX nail polish by CND and I am in love with it! You won't be seeing me in a salon for a while!
It makes me feel great having cute, clean nails and that completes an outfit. Do you feel the same? But, when using regular polish, after 2-3 days the polish chips away and I would have to re-do them unless it is too busy and I just leave them as is.
With Vinylux polish, it lasts about 7 days like the product label says it does!!! And, it is a strong polish, shiny and they have an amazing selection of colors – which I will be posting ALL manis I do so you can see how the colors actually look on nails (some of them sheer ones are a little tough to tell by just looking @ the bottle).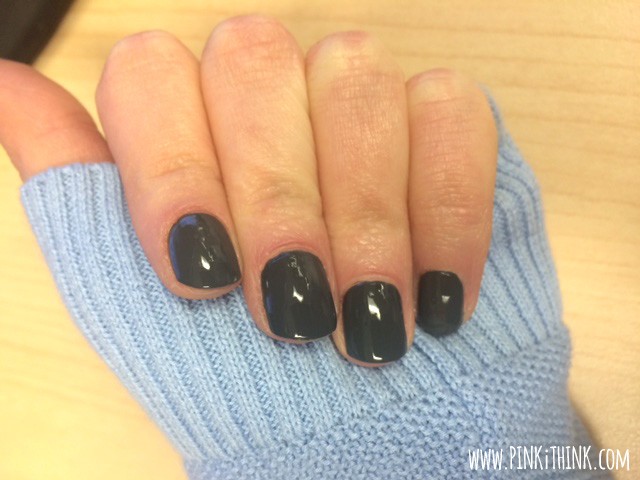 When I tried it at the salon, I chose this Asphalt color, which is modern, chic and matches pretty much any outfit:
So, after it lasted for a week, I decided to research online and see if I can buy any and there are a lot of options. I chose to get mine from eBay (seemed the most affordable). Since the Vinylux lasts so long and I found them for about $5-6 each, I really don't see a reason getting other polishes unless another type of polish gets developed that lasts longer and easy to apply. I know there are gels out there and so forth but all of those take too much hassle to apply or too expensive.
This works just like regular polish AND you don't even need a base coat. So, in short, here are the benefits that I found in this great polish:
BENEFITS:
Lasts for a about a week (yes, it will depend on how you use your nails like washing dishes – let the dishwasher do the work lol; or how much time you spend in a pool or a bath, etc) – either way this will last a long longer than normal polish)
Dries fast
Great colors
Strong – helps to grow your nails (because it will not chip as fast)
Shiny
Easy to remove (I use 100% Acetone salon nail polish remover – makes it a lot easier to remove any polish)
And, here are some tips for using it. I will also be posting tutorials and more info soon.
TIPS:
Make sure you clean the nails well. This is really important, if you don't it will not last as long. If you buy a set of these polishes, it normally comes w/ a blue cleaner that cleans well; Clean the nails w/ nail polish remover and clean cuticles, etc.
Be patient; this polish dries fast but just make sure each coat you apply dries well and the top coat
You need to use the top coat
Cap the edges with the top coat
Don't put any lotion or oil on your hands before applying
Here is how this color looks on nails: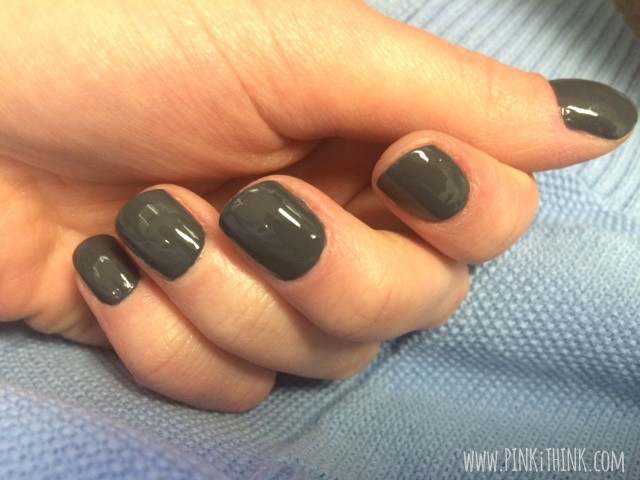 I saw some mixed reviews about this polish after reading online, some saying it's great, some that it isn't because it doesn't last long. I found that the key is to use it properly!
Have you used this polish yet? What is your experience? How often do you do your nails?
Share your experience. I'd love to hear!
Ask questions. 🙂
xo