I have been wanting to organize my scarves for a while now and have tried to do it in different ways like hanging them in order on a hanger, but they kept falling off. Then, I tried to fold them but I ended up not wearing any of them because they are were not out in the open.
Soooo, I decided to make this simple hanger and it worked out perfect and came out really, really CHEAP – $1.00.
How was it so cheap? I went to Goodwill (a thrift store here in Colorado) and found some clear shower curtain hangers for a $1.00 (in original packaging!). If you would but them retail, they would be about $9 + and I love a great deal! The hanger I already had, which I am sure most of you do! Plus, this will give you an excuse to go thrift shopping and search for some awesome curtain hangers – any color you want!

🙂 So, Voila!
Supplies needed:

1. Clothing Hanger +

2. Shower Curtain Hangers/hooks +

3. Scarves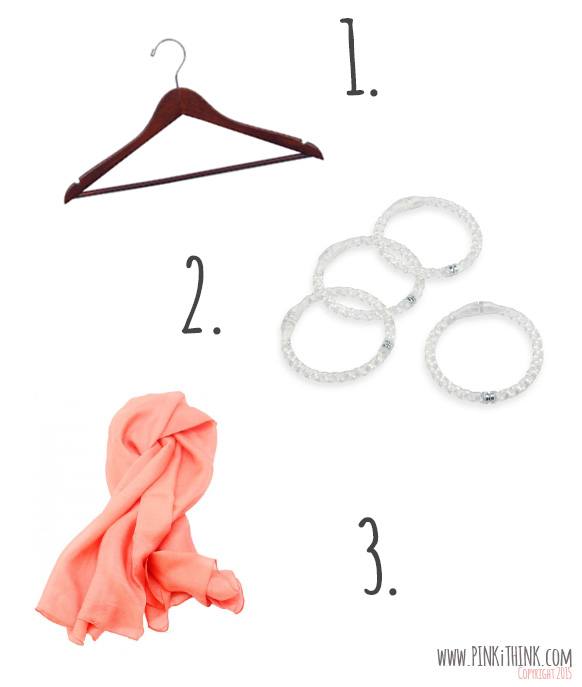 Enjoy!

Let me know how you tried to organized your scarves.
xo